MISTER MUNRO is a celebration.
MISTER MUNRO features two elegant private dining rooms MISS MORGAN and MISS MILEY. Our spaces are both intimate and contemporary. Perfect for corporate meetings or to celebrate your next special occasion.
Our menu applauds locally grown produce and is crafted to be enjoyed with friends, colleagues or family.
We look forward to sharing your next special event with you, and to making up for lost time at MISTER MUNRO.
Contact our dedicated functions team on 03 9669 0078 or email us at [email protected]. 
Our Spaces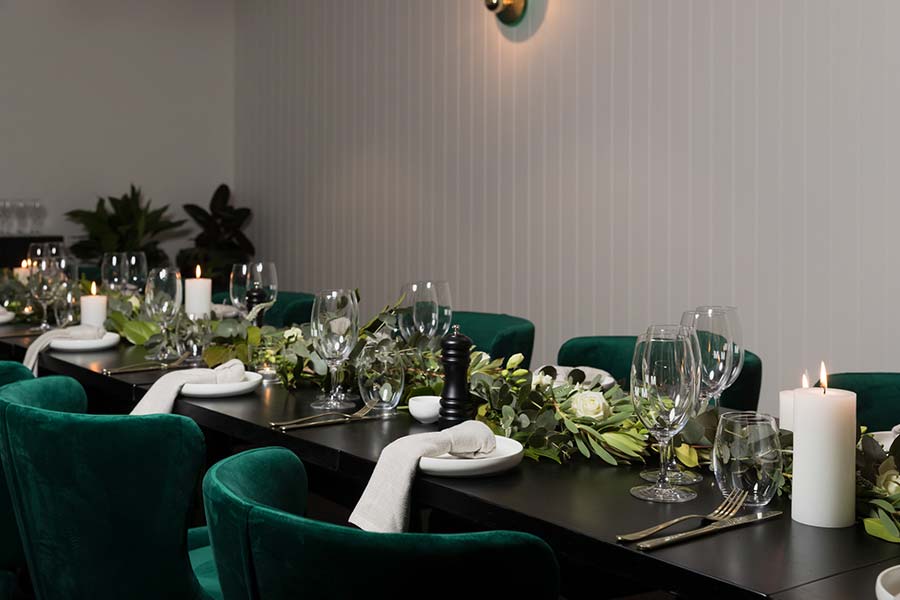 MISS MORGAN
MISS MORGAN is a modern art deco inspired private dining room. With elegant emerald green chairs and luxe pendant lighting – the space has a sophisticated and contemporary feel. View our Private Dining Kit here.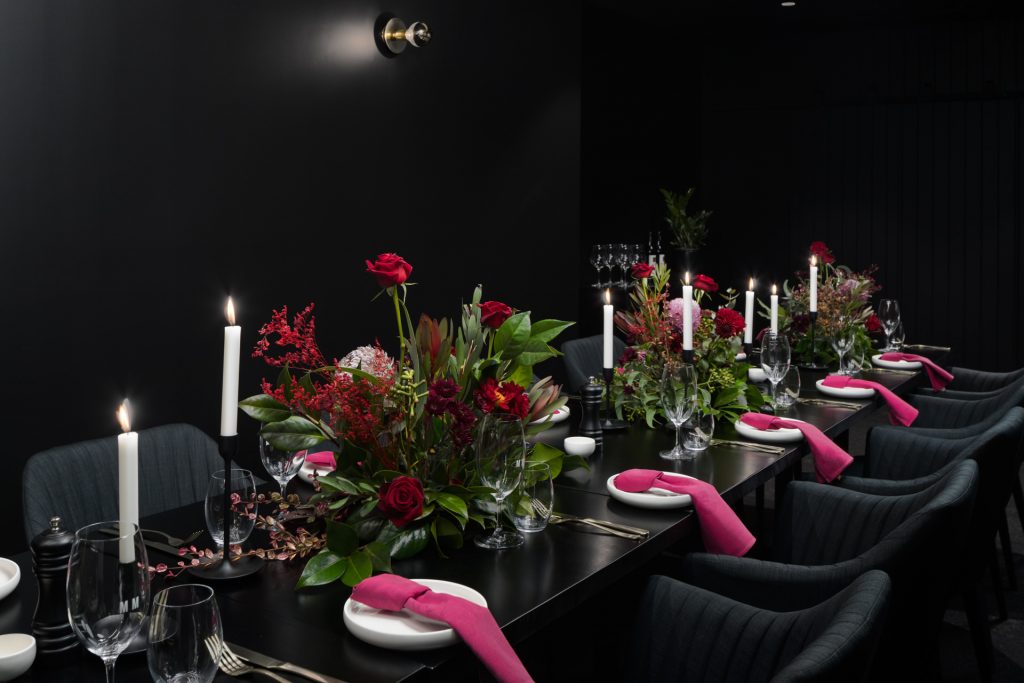 MISS MILEY
MISS MILEY creates an atmospheric, intimate dining experience. With heightened ceilings, flat screen tv, pendant lighting and deep charcoal finishes – this private dining room is everything you need for your next meeting or event. View our Private Dining Kit here.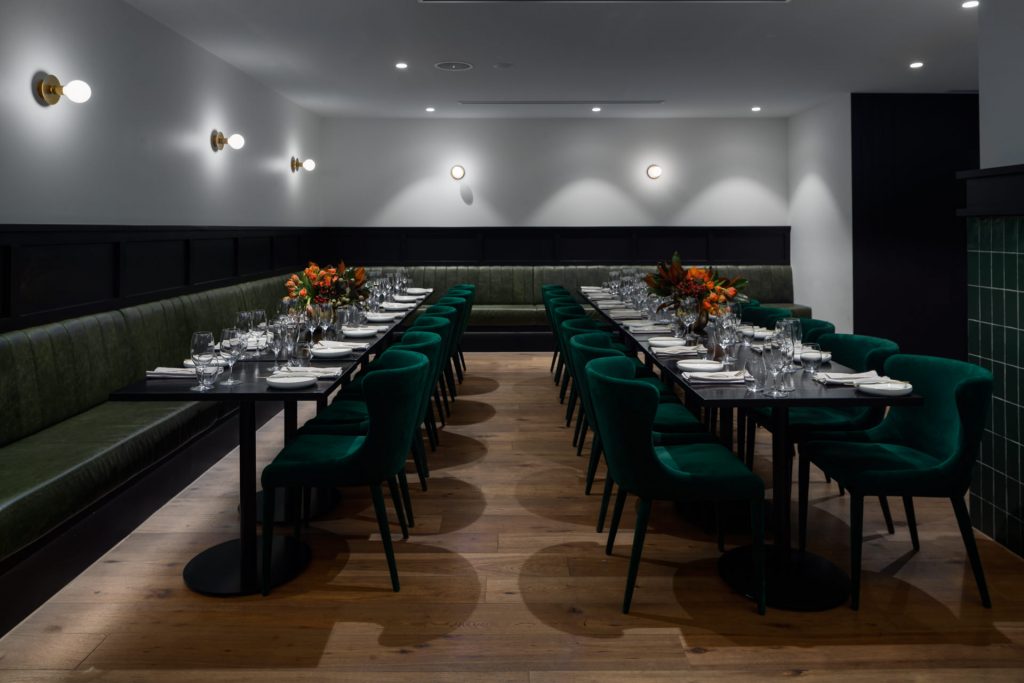 Rear Dining Booth
REAR DINING BOOTH offers exclusive use of the rear of Mister Munro. This space everything you need for your private dining event. View our Private Dining Kit here.